Just in Transformers news from the official Jada Toys 2022 New Products catalog. They will continue to offer their many old Transformers products from G1 and movies as well as some exciting new releases.
First, additions to their Nano sub-line with a new 3-pack of Transformers G1 die-cast vehicles including Jetfire, Hot Rod, and Sideswipe.

Next comes an all-new Transformers G1 Nanofigs Multipack featuring 18 different die-cast robot figures from both autobots and deception action. Set includes the following from left to right: Cliffjumper, Sunstreaker, Prowl, Jazz, Bumblebee, Arcee, Sideswipe, Optimus Prime, Ironhide, Hot Rod, Ultra Magnus, Megatron, Thundercracker, Shockwave, Starscream, Wheeljack, Skywarp, and Soundwave .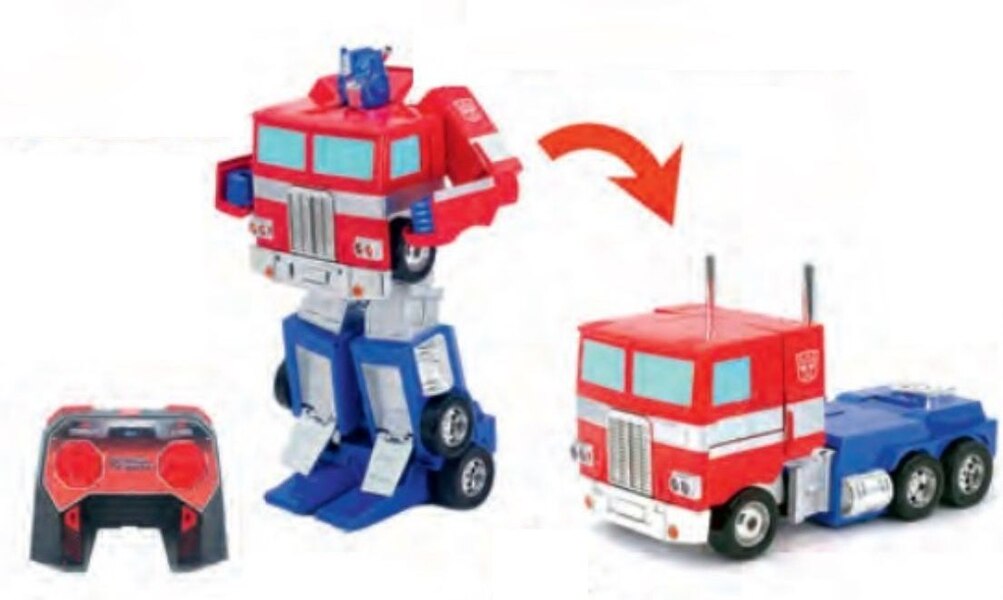 Then Robosen Optimus Prime fans may like the Transformers RC Converting Optimus Prime or not. The 34 cm / 12 inch tall battery-powered Prime is a 2.4 MHz RC controlled device with lights and sounds that can also transform!
Sorry, the images are low resolution from the catalog. Few details other than what is listed on any of these products, but time will surely tell the price and release date(s). Read on to see new products from the official German/English catalog below.