Judging from the heated discussion of the Velocitron Black Convoy toy recently seen, it seems there are a lot of Redeco Nemesis Prime fans out there. Well, Jada might have something for you. They revealed on their website, today, the upcoming 1:24 scale Nemesis Prime, with plenty of images showcasing the non-transforming toy from many angles. They definitely had fun with this photo shoot. The toy costs US$29.99 and can be ordered now from the site.
Below is the listing information, which includes a character biographyand pictures
TRANSFORMERS G1 NEMESIS PRIME, 1:24 SCALE VEHICLE
He's the dark clone of the Autobot leader, built by an evil genius whose only allegiance is to himself. Designed to be the ultimate military commander and crafted from pure darkness, Nemesis Prime fears nothing and no one. The legendary Decepticon wears a sleek black exterior with a chrome finish and matching decals. Our 1:24 scale Nemesis is the big destructive rig you need. The dark side is where you want to be.
Authentic: Authentic licensed product from the iconic G1 Transformers franchise.
CLASSIC CAR AND FIGURE: Inspired by the Deception protagonist, Nemesis Prime
ENHANCEMENTS: Made from durable materials such as a 100% die-cast metal body and premium rubber tires
FULLY LOADED: 1:24 Die-Cast with detailed rims and opening doors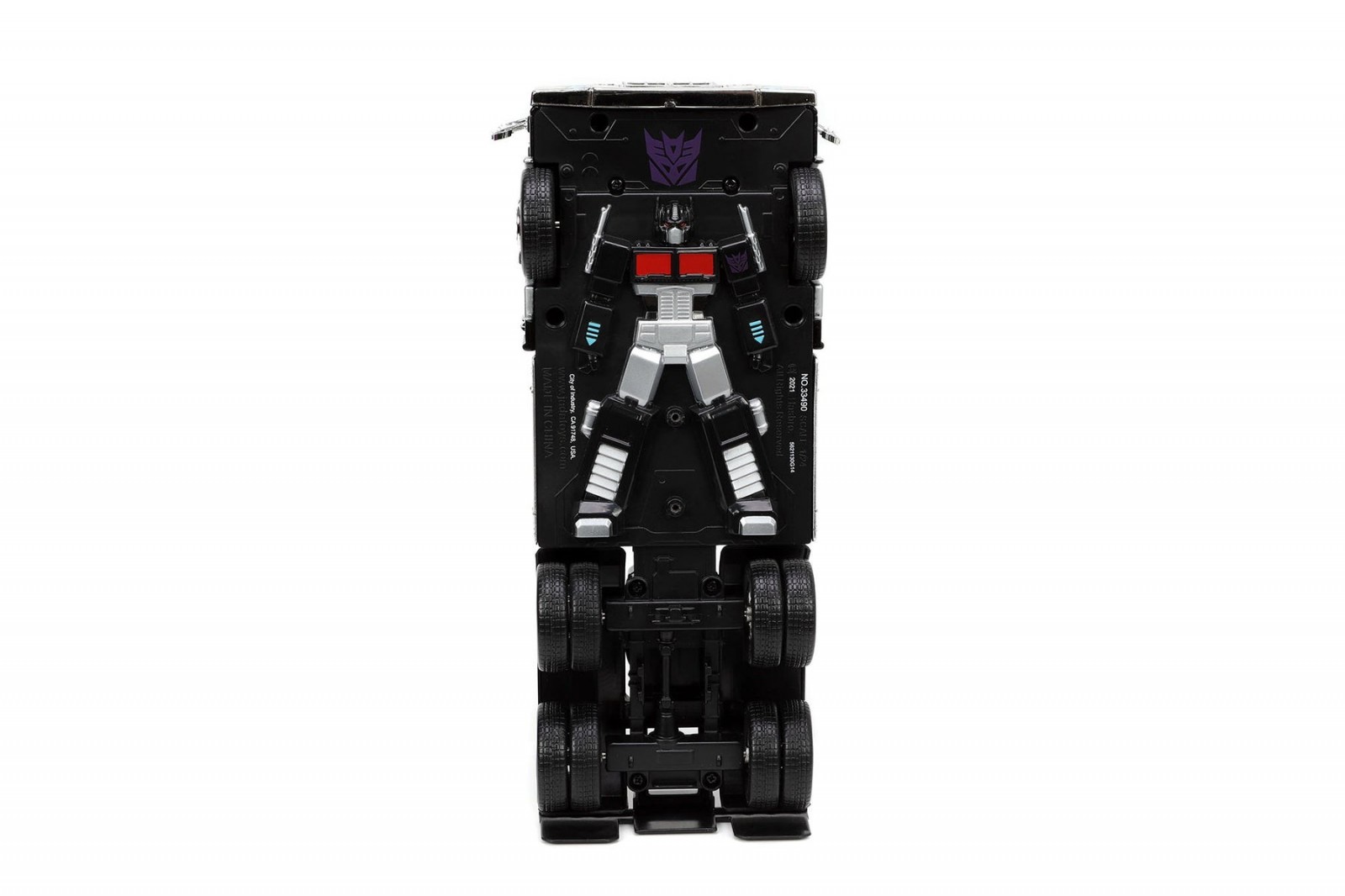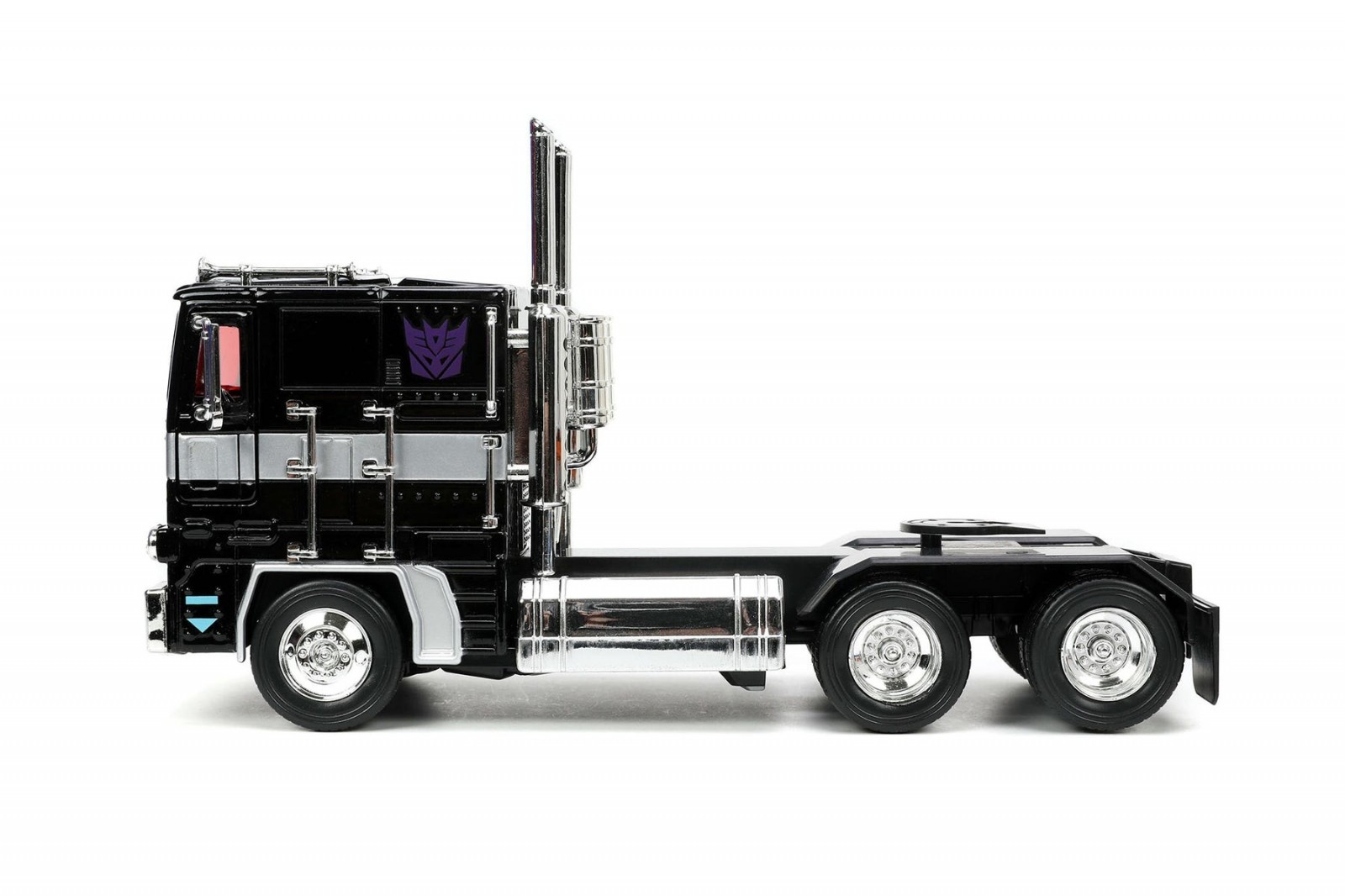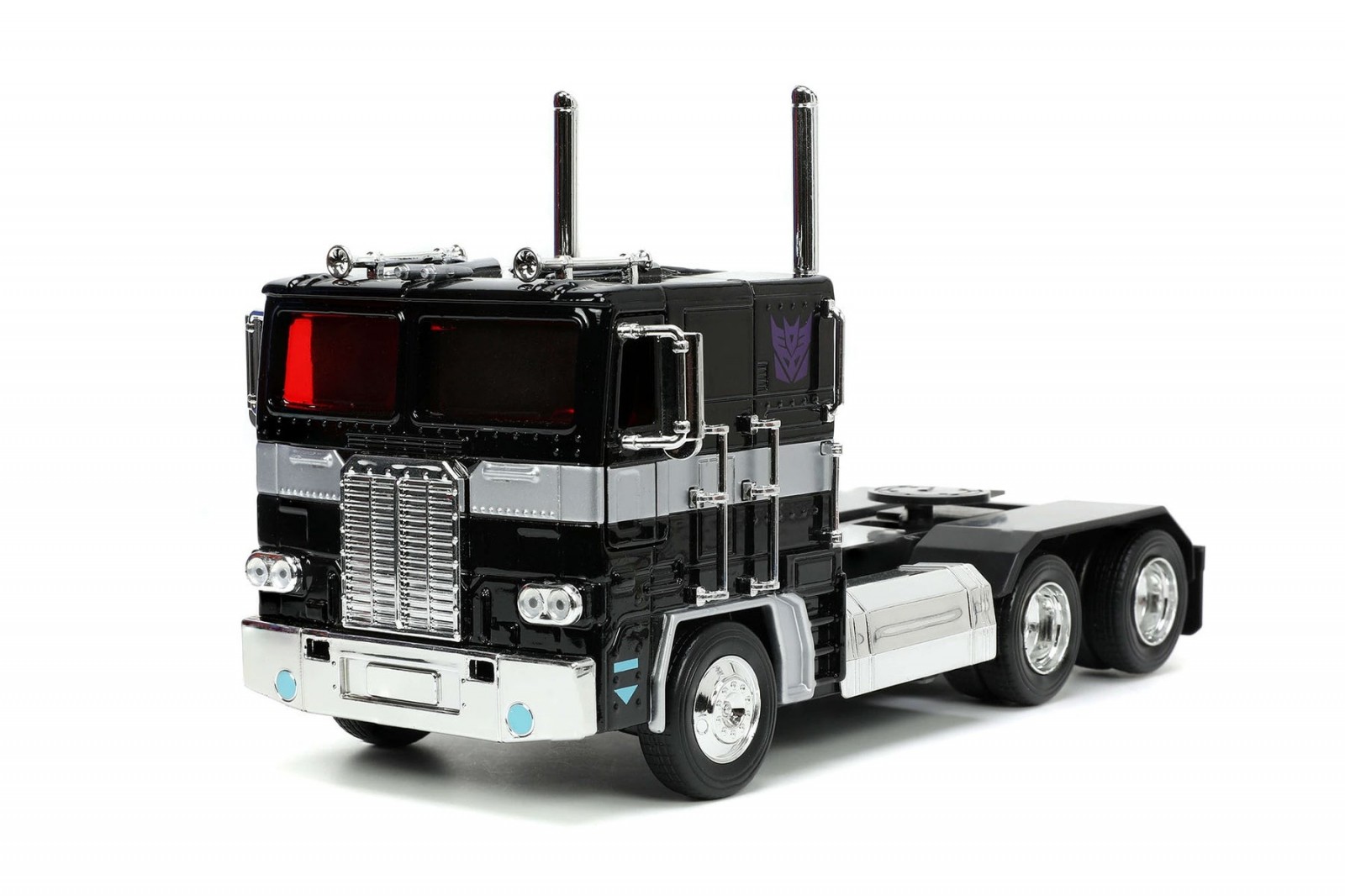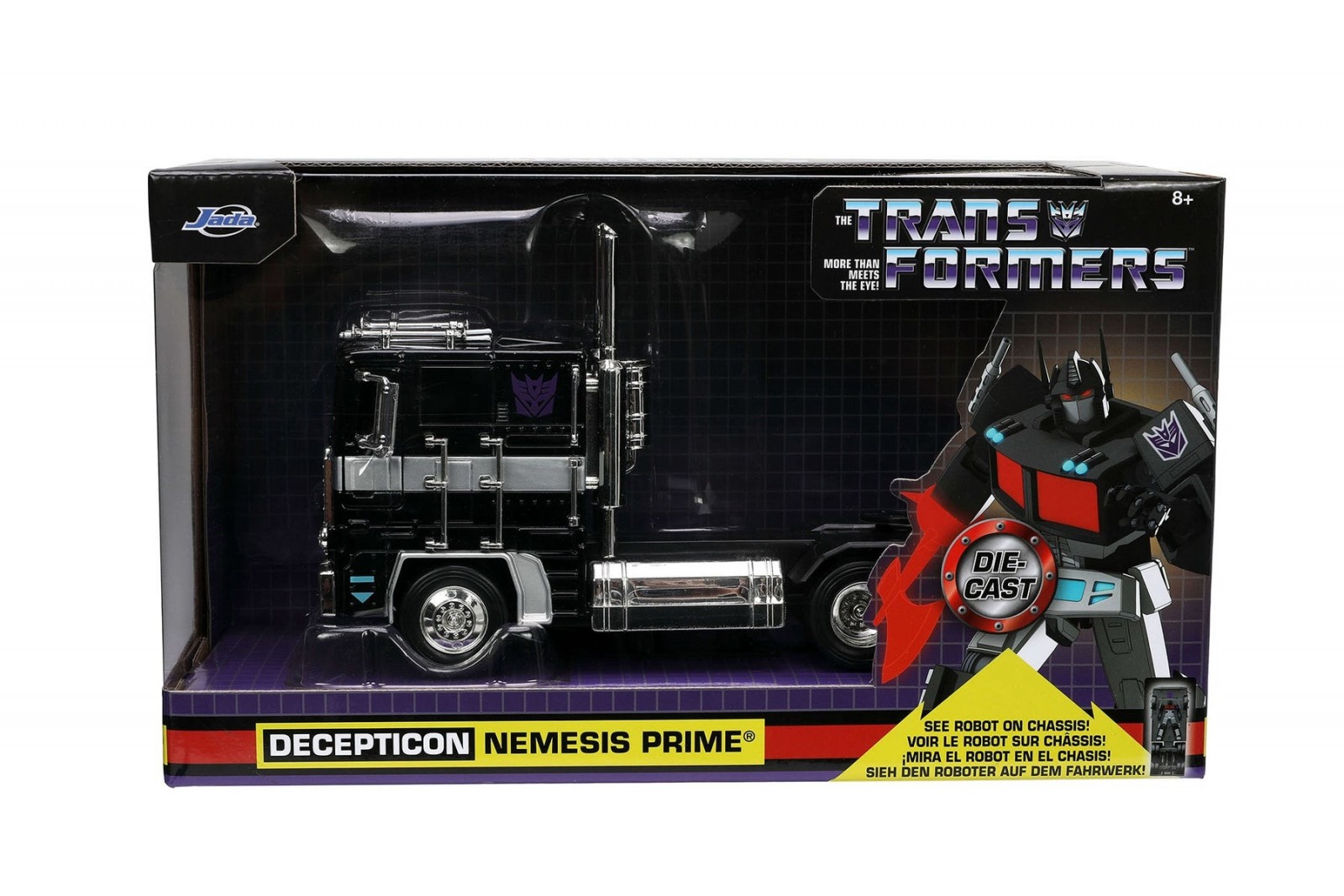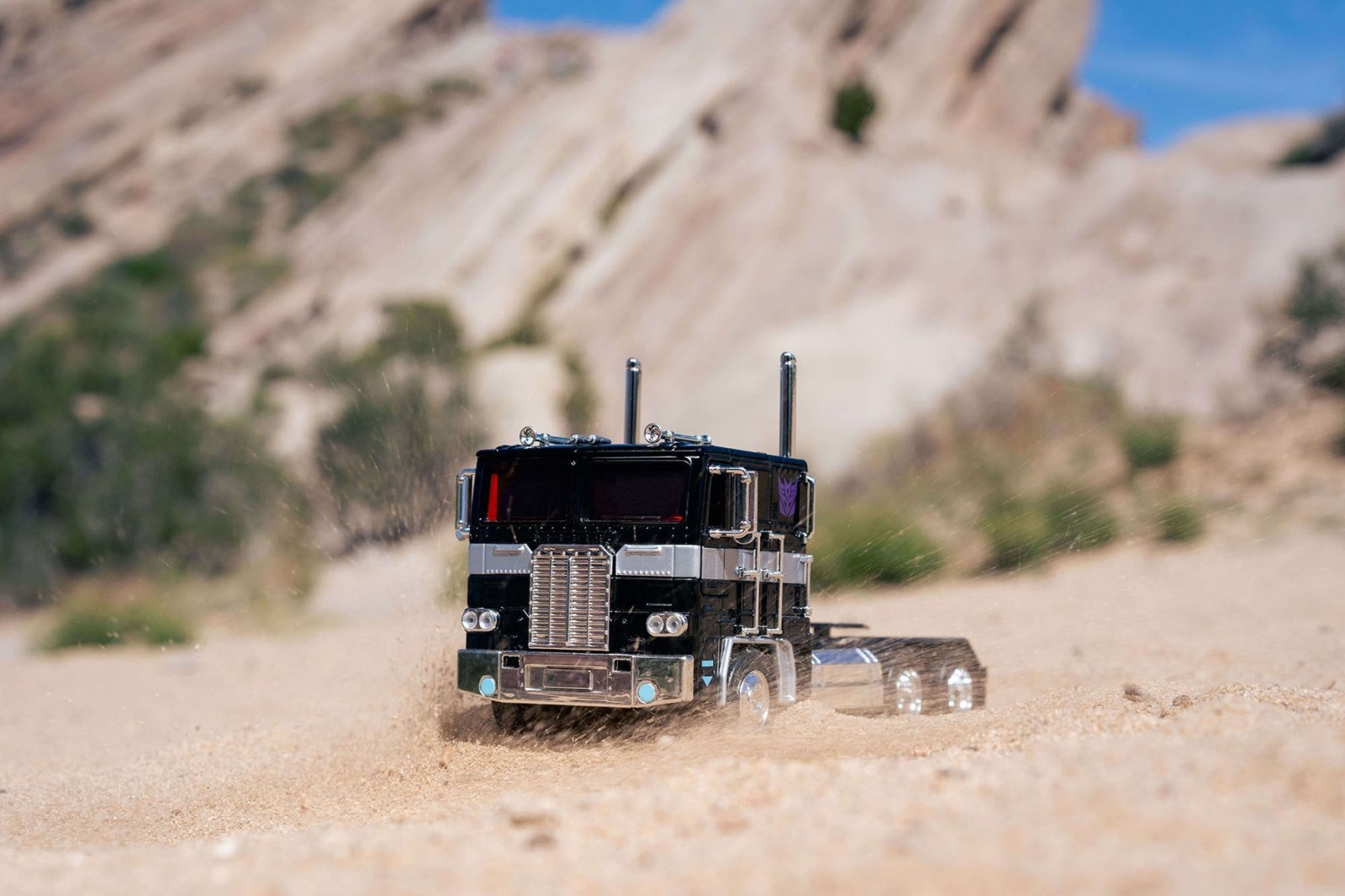 Re: Jada Toys Unveils Nemesis Prime 1:24 (2135016)
Posted by RodimusPrimeUkraine1 on June 1, 2022 at 2:21 PM CDT
When I first saw this I thought: Oh, probably just another third character. But then ¨Optimus Prime¨ and ¨Official License¨ proved otherwise. But it looks like lame merchandise. I encourage everyone NOT to pay more than traveler price for a character whose transformation is to "raise the car to see a robot stuck underneath".
I don't have much against the merchandise, but it should be cheaper than an actual figure no matter how diecast it is.
Re: Jada Toys Unveils Nemesis Prime 1:24 (2135025)
Posted by Stormshot_Prime on Jun 1, 2022 5:13 PM CDT
Am I crazy, or is the Nemesis character art on this box the CG character model of Optimus from the Prime Wars Trilogy cartoon?